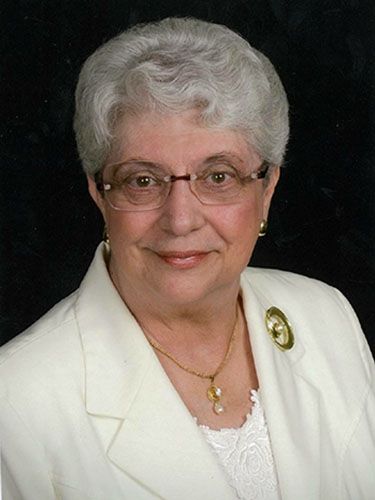 Dolores A. Chitwood, LUTCF, came into the insurance industry in October of 1988. Her first insurance position was as the manager of the insurance-funded Pre Needs Department for Callison-Lough Funeral Home of Benton County, Arkansas (NW Arkansas).
In February of 1989, she joined Life of Georgia Insurance Company, Fort Smith Office. While at Life of Georgia she was a frequent Sales Leader (Fort Smith and Arkansas District) specializing in developing employee Life and Annuity Plans. In 1990, Life of Georgia reorganized all of their AR Districts. All their offices across the state were combined to the Little Rock office. At this time, Dolores decided to develop her own agency, Chitwood Consultant, LTD.
Chitwood Consultant, LTD. specializes in the development of Life, Health, and Annuity plans for individuals and employees of small and mid-sized businesses. Before entering the insurance field, Dolores was a working partner with family in the Dry Cleaning and Convenience Store business. She also taught Jr. High English and Physical Education in West Arkansas schools and was the Administrator of two small social agencies during earlier years, prior to entering the Insurance business.  If you want to be prepared to pass the Life and Health Pre-Licensing test and be informed on Insurance Industry issues, come join the A1 Agent Training Pre Licensing class.
Dolores has been very involved in the insurance industry, joining the National Association of Financial Advisors in January of 1989, serving on the local and state board and served as the Local and State President. Currently, she serves as the longtime Local NAIFA Treasurer, National Committee Person, and the Public Relations Chair.
In addition to these involvements, Dolores has been involved in chairing many CE and Insurance Licensing Education classes, both developing and teaching the classes. She serves on the Arkansas Insurance Department Pre-Licensing Task Force and is often called on by the Insurance Department to make suggestions on a variety of education issues.
Special effort is given to teaching the class with insight into the marketing of Insurance with the goal of preparing students to pass the Life and Health Pre-Licensing test and understand the basics of the Life and Health Insurance Plans they will be selling.  In 2017, Dolores received an Agent of the Year Award, and in 2018 she received the Stallion Award for Lifetime Service.
Dolores taught the Life and Health Pre-Licensing class from late 2005 until mid 2019. She has now retired from teaching the Pre-Licensing and Continuing Education classes but is developing a Professional Development course to be launched in 2020.  She still retains ownership of A1 Agent Training.